When ordering goods with a total cost exceeding 150 EUR - FREE SHIPPING !!
17.7. - 19.7. will be closed
Newly added to our shop
Action Products
Airsoft News
17.-19. July 2019 >> During the days 17.7.-19.7. our shop is closed
- because all members of Anareus team are taking part in Protector XVI.
See you in Sarkani!
---
1.-16. July 2019 >> Orders for Protector XVI. !!!!!!!
Alfa 0-1 to all operators in our range, if you need anything to bring on the Protector XVI., you can make an order as a personal pick up and write into the note "PROTECTOR"
See you in the iron sight!
DEADLINE: 12:00 16.07. 2019
---
5th July 2019 >> At 5.7. we are closed!!!
---
24th May 2019 >> We will be closed on 24.5.2019 !
But you'll find us at the Lizzard IX.
---
9th May 2019 >> Operation Lizzard X.
The Battle of Winterfell is done, but #LizzardX is coming! ⛄❄
---
---
The Operation Kandahar II. is coming! As every year, our anareus tent will be there, but you can also order something till wednesday 24.4. 2019 with the note "Kandahar", if you want to bring it on the action.

---
21st December 2018 >> Christmas holiday
Same as you, we celebrate Christmas with our families.Due to this the shop will be closed from 23.12. 2018 to 2.1. 2019.
Orders by post and GLS will be sent 28.12. 2018, further orders will then be sent since 2.1. 2019.
We wish you all happy and merry Christmas! :)
---
2nd December 2018 >> We are open during the saturadys inDecember!
Christmas is here and that's why we have open from 10:00 to 16:00 even in Saturdays (without the 29.12.) all December!
---
Ladies and gentlemen, here it goes again!
For the third time Anareus shop is taking part in the AIRSOFT PLAYERS CHOICE AWARDS international airsoft competition.
You've got us into the final twice and we believe we can do it together again, so let's go!
Vote here > https://bit.ly/2P6yxtT <
We compete in the following categories:
- 2. My Nominee for Best Airsoft Retailer for Europe is:
Anareus CZ ( www.anareus.eu )
- 13. My Nominee for Best Airsoft Event (with over 500 players and held in 2018) is:
Protector ( http://protector2013.cz/en/home ) which we all can support our brothers from AirsoftWars (english version)
---
Terms of Anareus BLACK FRIDAY:
- Discounted rates apply to orders created and paid in the period 23.11. 2018 from 18:00 to 25.11. 2018 to 23:59 (excluding cash on delivery orders) only.
- Due to this event, the 1. Airsoftová prodejna Anareus is also open on Saturday 24.11. 2018 from 10:00 to 16:00
- Payment options:
1) Payment by credit card via the Internet when creating an order
2) Payment by credit card or in cash when picking up goods 23.11. or 24.11. 2018
3) Cash on delivery (packages will be shipped on Friday, 23.11. 2018 or 26.11., 2018)
4) Payment by bank transfer is possible when the payment will be sent immediately.
- Orders can be made via the Internet at www.anareus.eu or personally in Anareus shop.
- Discounted price applies only to products that are in stock.
- Discounted price can not be combined with other discounts, actions or promotions.
You will be able to find all of the black friday products under this button on our eshop.
Amount of items in this event will not increase, so if you do not find something in this offer, maybe next year!
---
Anareus Black Friday vol. II starts on Thursday 22.11. exactly at 18:00!
Due to this occasion our shop will be exceptionally open on Saturday 24.11. from 10:00 to 16:00.
---
Nice video from the #WileyX testing. This is why we love that glasses.. be careful, you have only one pair of eyes, don't underestimate it! That's why we've included some of WileyX products to a discounted action items, so do not hesitate

Protect my eyes: https://bit.ly/2P6iLjJ
---
25th September 2018 >> During the Czech Statehood day, on 28. 9., our shop will be closed.
---
Watch out lads! This hell shell has just been add on our stock! CQB hell, that's what you want!
WANT IT > https://bit.ly/2NmTipj
---
2.7.-17.7. 2018 >> Protector XV. orders!
We regret to inform you that since wednesday 18. 7. the shop in Prague will be closed because we're going to #ProtectorXV.!
If you would like to receive an order, enter "Personal pick up - Prague" and tape "Protector XV" into the note

Leave no man behind guys!
#Airsoftwars #Airsoft #Airsoftwordl #ISAF #Rebels#Sarkani #KhasKonar #BBwars #FairPlay
---
5.-6. July 2018 >> During the days 5.7. - 6.7. is our shop closed!!
During the Day of the arrival of the Byzantine scholars Cyril and Methodius (5.7.) And the day of the burning of Master Jan Hus (6.7.), We will burn .... away
, so the shop will be closed.
All orders will be exported from Monday 9.7.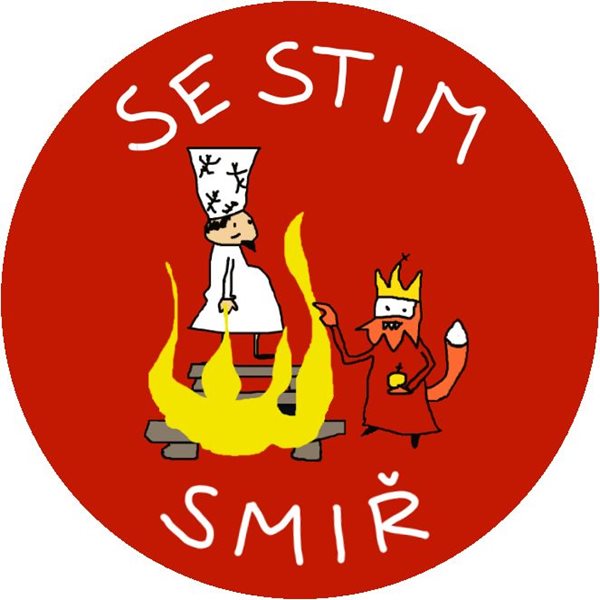 #Holiday #Protector15iscoming##Opraskizceskyhistorije #JanHusDay#SaintsCyrilandMethodiusDay
---
25rd May 2018 >> shop will be closed
---
25.-27.5. 2018 >> Lizzard IX.
Supplies! If you need the ammo, gear, etc. on Operation Lizzard IX., just write into the order "Lizzard 2018"
---
7.-8.5. 2018 >> During the days 7.5. - 8.5. we are closed!!
We recomended you to visit a V-Day celebrations in Pilsen, begining at Thursday 3.5
:)
Program: http://slavnostisvobody.cz
---
30.4.-1.5. 2018 >> During the days 30.4. and 1.5. our shop is open !
---
29.3.-2.4. 2018 >> shop will be closed
---
20th February 2018 >> 10% discount on ordered goods !!!
Ladies and gentlemen! It's exactly a year since we have change place.

For that year we have expanded our product range by more than 3000 items, more than 500 specialties have been brought because of your demand, and we still go on! We are glad you are with us ... thank you
PS: On this occasion, everyone who orders us today(19.2.) or tomorow(20.2.) has a 10% discount on ordered goods!
(Only card payment online can not be used)
---
8-14th January 2018 >> shop will be closed
Sorry lads, we must do it! During 11.-14.1. we are doing stock-taking...
---
27nd December 2017 >> Shop will be open
27.12. is our shop open.
Attention please! For the days 28.12.2017. - 1.1.2018 our shop is going to be closed.
We are looking forward to you again on Tuesday 2.1.2018
---